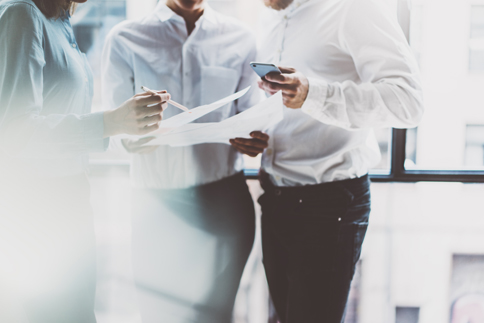 Founded in 1999, LexTech, Inc is a strategy-driven web and software development company providing customized solutions in areas including aerospace and mechanical engineering, systems integration, web-based applications, data analysis, and commercial website development.
LexTech has worked with a wide range of clients and industries ranging from the U.S. federal government to small, private businesses. We've provided comprehensive software development solutions for the U.S. Department of Defense, Aerospace OEM and MRO companies, and research organizations. Our expertise in the fields of aerospace engineering and software development allows us to develop applications that combine advanced web or desktop Graphic User Interface and visualization techniques with the complex engineering analysis and data handling.
LexTech also develops, maintains, supports and provides training for AFGROW – an LEFM-based fracture mechanics and fatigue crack growth analysis software tool. AFGROW's flexible analysis framework, spectrum design/editing features, automation capabilities, and user-friendly interface have made it one of the world's most popular life prediction software tools for metallic mechanical structures.
Areas of Expertise
Complex Graphic User Interface (web-based or stand-alone) design and development
Software development and systems integration
Intranet/Internet web-based applications
Fatigue and fracture, damage tolerance analysis
Commercial website development
Why Choose LexTech
LexTech develops solutions that solve the everyday challenges in business. Whether it is web-based programming or stand-alone application development, our well-versed team of certified software engineers and web developers can create customized solutions that meet your specific needs. Our high standards of excellence and out-of-the-box thinking enable us to provide solutions that are strategic, efficient, high quality, and cost effective.
Our compact company size lets us be nimble and flexible, and makes it possible for us to immediately adapt to our customer's dynamic business environment. Our many years of experience in both the public and private sectors give us the ability to walk in our customers' shoes – understanding and relating to their business challenges while providing the proper solutions to meet their needs.
At LexTech, We:
Give our customers personal attention
Save money for our customers without sacrificing quality
Maintain superb communications throughout all stages of the development and implementation